oh look, it's an ama!
Hi guys! I tried to answer as many of the questions as I could, though there are some I might have skipped. So if that's the case sorry. So, here we go!

what was the catalyst for your love of gaming?
I had a desire to escape reality, and I needed to, badly. Long story short (because no one is interested in my past, trust me), I got into playing games, then designing them, and then they just took over my life. It's one of the only things that have ever made me happy. /honest.

what is your most outlandish pipedream?
It used to be that I'd have a normal-ish life and a job. Which is really weird to say, if you don't know my situation very well. But I have that now, so.



I think you're the better hairdresser than I am.



HOW CAN I ANSWER THIS?



Sure thing??



No.



Way too sexy.

if you had to fuck a porcupine or a skunk, which one would you rather?
But the question is: why do I have to fuck either one of those? I don't fuck animals.

best video game of all time and go!
THIS IS LIKE SOPHIE'S FUCKING CHOICE AND I REFUSE TO ANSWER THIS

who do you consider your video game doppelganger?
Right now, I would say:



what was the first video game that made you fall in love with gaming?
Pong. I'm old, get over it.

when is in another castle opening?



how do you feel about poutine?
Will you guys teach me all about it? Make me Canadian, eh

how much wood could a woodchuck chuck if a wood chuck could chuck wood?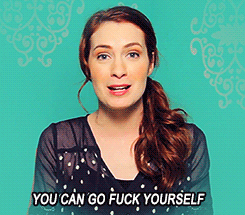 iphone or android?
Both. iPhone for phone, android for tablet

dream burger and go!



thoughts on gordon ramsay?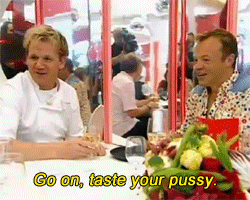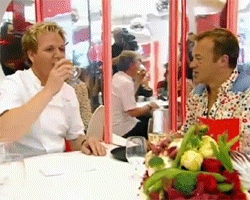 i want brownies, will you bake me some?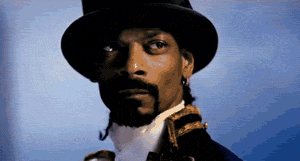 how do you take your coffee?
"I like my coffee black just like my metal." (Seriously though. Black.)

what is your favorite day of the week?
Friday, because the week is over and the weekend is starting.

why are weekends only two days long?
Because you touch yourself at night, Andi. You really need to stop doing that.

what is the best thing about fall?
Cooler weather, my birthday, other birthdays, and Summer being over.

should i get a lizard or some sort of pet?
Sure, why the fuck not!

why am i asking random fucking questions?
Because you're a random person?

where did my costume from hell go?
Did some one steal it?

you're in the middle of a rap battle... do you pick east coast or west coast?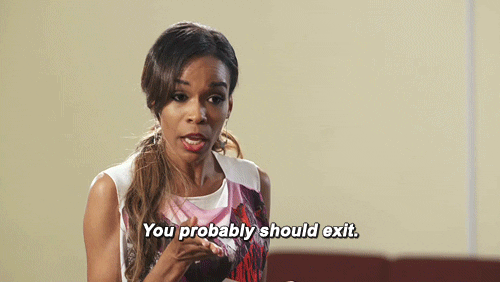 HOW MAD ARE YOU GONNA GET WHEN I LEAVE DESTINY'S CHILD, MARRY JAY-Z, GIVE BIRTH TO THE SECOND COMING AND HAVE A BITCHIN' SOLO CAREER?



how long would you last on survivor?
Fuck, I wouldn't even get past the audition process, let's be honest here.

do you want to watch me whip, then watch me nae nae?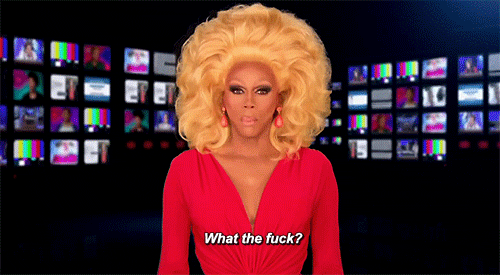 fuck, marry, kill: taylor swift, katy perry, selena gomez
Fuck Taylor, Marry Katy (bewbs), kill Selena

you go to burger king and they're out of fries. do you order onion rings with your food or leave?
Trick question! I'm not at Burger King, I'm at Tasty Burger, so it won't matter what I have.

are you voting for kanye in the 2020 presidential election?
Only if Jack is the VP on the ticket.

do you think you could sink my battleship?
Hell yah, wait was that a sexual thing....???

fuck, marry, or kill: peach, daisy, rosalina?
GOD DAMMIT. Fuck Daisy, Marry Rosalina, Kill Peach.

how would you party like a pornstar?



fuck, marry, or kill: illusive man, saren, harbinger?
Fuck illusive man, then kill all three, and die single and alone.

DO YOU FEEL THIS?



what's your favorite way to kill a sim?
Locking them all in a room with no doors and watching them freak out in their own way, or putting a grill in there and make them use it until it burns everything down. Woops

if you could only play one game for the rest of your life, what would it be?
Oh jesus fucking christ, um I guess any of the games I worked on when I worked at Irrational Games, so I'll pick Bioshock.

pizza in the morning, pizza in the evening, or pizza at suppertime?
UM WHEN PIZZA IS ON A BAGEL, YOU CAN HAVE PIZZA ANYTIME, JACK!

what pizza toppings do you want on yours (besides "people")?
Pepperoni, Sausage, Bacon. And people.

how many times do you shower a week?
Two or three. Depends on how lazy I get. But I also like to smell nice....?

if you could give someone advice on love, what would it be? what about on life?
I wouldn't. I wouldn't give any advice at all, I wouldn't take any advice from me.

what one (YES, ONE) piece of electronics can you not live without?
My dog! That was easy.

where is your teleporter?
ON ME RIGHT NOW and I really want to use it. Poof, be gone!

can we go to japan?
YES. Can we please? Let's go, I've always wanted to go.

why am i awake?



Have you ever eaten poutine?
STOP ASKING ME ABOUT POUTINE, ANDI. And no I have not.

What is your favorite fruit?
Oranges.

Where are you traveling next with your transporter?
I have no idea.

Can I borrow it?
NO.

When are we drinking next?
Whenever you want, and everyone is welcome.

Thank you to everyone who asked me questions, and you're always welcome to ask me more if you want!